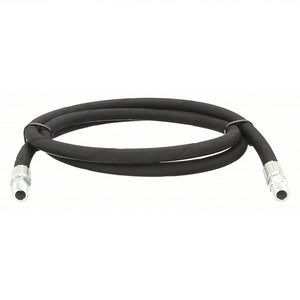 From Our Store to Your Machinery: Crafting and Selling Hydraulic Fittings and Hoses
In the realm of heavy machinery and industrial equipment, the backbone of reliable performance lies in the intricate web of hydraulic systems. At the heart of these systems are hydraulic fittings and hoses, essential components that demand precision and quality. What sets our store apart is not just our commitment to selling top-notch hydraulic components, but our dedication to crafting them with expertise and making them readily available at our conveniently located store. In this article, we'll delve into the art of making and selling hydraulic fittings and hoses while emphasizing the significance of our store's strategic location.
Craftsmanship Meets Quality Assurance
Crafting hydraulic fittings and hoses is an art that combines craftsmanship and meticulous attention to detail. Our skilled technicians are artisans in their own right, adept at selecting the finest materials, cutting hoses to precise lengths, and assembling fittings with the utmost care. Each component undergoes stringent quality assurance testing to ensure it meets and exceeds industry standards. It's a testament to our commitment to delivering top-quality products to our valued customers.
Local Availability for Immediate Needs
Convenience is a key factor in ensuring your machinery's uptime. Our store's strategic location ensures that you have immediate access to high-quality hydraulic fittings and hoses when you need them most. Whether you're in the midst of a critical project, facing an unexpected breakdown, or simply planning routine maintenance, you can count on our store to have the components you require readily available.
Customization Tailored to Your Machinery
We recognize that no two hydraulic systems are identical. To accommodate the unique needs of our customers, we offer customization services for hydraulic fittings and hoses. Whether it's a specific fitting design, hoses of varying lengths, or special specifications, our skilled technicians work closely with you to craft components that seamlessly integrate with your machinery.
Expertise and Local Support
Our store is more than just a place to purchase hydraulic components; it's a hub of expertise and local support. Our knowledgeable staff is always on hand to assist you in selecting the right components for your application, providing guidance, and offering solutions to keep your machinery operating smoothly.
Customer-Centric Approach at Your Service
At our store, customer satisfaction is our driving force. We're committed to meeting your needs, whether you require a single hydraulic fitting or a comprehensive set of hoses and fittings for a large-scale project. Our customer-centric approach ensures that you receive not only top-quality components but also the support and guidance necessary to keep your machinery performing optimally.
Visit Us Today
We invite you to visit our store and experience firsthand the quality and convenience we offer. You can find us at:
Mcdonough equipment and attachments
1950 hwy 42 south, mcdonough ga 30252
Our team is eager to assist you with all your hydraulic needs, and our strategic location ensures that you can access the best hydraulic components when you need them most. Your success is our success, and our store is your reliable partner in keeping your equipment running smoothly.
---