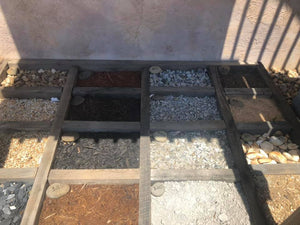 skid steer attachments | landscape supplies
Spend this downtime from work getting your yard in shape for spring. We can deliver landscape supplies such as rock, mulch, sand, topsoil, pinestraw, as well as skidsteer and tractor implements. 100s of pallets of natural river rock, flagstone, fieldstone and boulders in stock. All of the landscape supply material bins are stocked up.Come see u for all your landscape supplies
We also make hydraulic hoses. 678-782-5931
McDonough Equipment & Attachments sells affordable Commercial Grade Skid Steer Attachments and other Tractor equipment implements.
                                         About us:
All products are Made in the USA!  We have a friendly staff located in McDonough GA.  Here at McDonough Equipment we strive to be the best and are a proud veteran owned business.  The result of our dedication to quality, value, and customer service has lead to our amazing reviews.  McDonough Equipment has the largest inventory in the South East!   Customers can shop at EquipmentAttachmentSales.com or in our McDonough store.
We are located at 1950 Highway 42 South, McDonough GA

Store: 678-782-5931
Maybe your schedule doesn't allow you to make it to us during our normal business hours. Reach out to us, and we'll arrange to meet you after hours or on the weekend. We'll go above and beyond to be your favorite heavy equipment and attachment dealer, because we take pride in being the best. Let us show you how.
Don't forget to check us out on Facebook and read our customer reviews. You'll see for yourself comments about our friendly service and great prices. Value, quality, and service. We hope to see you soon
---