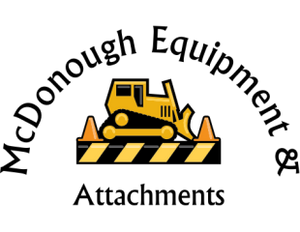 McDonough Equipment makes Hydraulic hoses!
Did you know that at McDonough Equipment and Attachments, we do more than just supply you with the largest inventory of heavy duty, versatile equipment and attachments. We also offer local landscape supplies, have accessories like hydraulic oil and hoses when you need them, and on top of all that we offer servicing options. Need your trailer serviced? We can help. Need welding? Yep, we've got you covered.
At McDonough Equipment and Attachments, we're a proudly run veteran owned business. We want to be your go-to resource for all things related to heavy equipment. In fact, we even make hydraulic hoses and fittings and can ship them out to you if you can't make it in. If you live within a forty-mile radius, the shipping is free. We aim to keep our customers happy, and it shows. Their consistently high ratings and approval of our business and service means the world to us.
We strive to offer quality and value, something we can all appreciate. The best part? All of our products are made right here in the USA.
You'll find us at 1950 Hwy 42 South in McDonough, Georgia. We're open from 8 to 5, each and every Monday through Saturday. Have questions? Give us a call at 678-782-5931.
Maybe your schedule doesn't allow you to make it to us during our normal bsiness hours. Reach out to us, and we'll arrange to meet you after hours or on tuhe weekend. We'll go above and beyond to be your favorite heavy equipme.nt and attachment dealer, because we take pride in being the best. Let us show you how.
Don't forget to check us out on Facebook and read our customer reviews. You'll see for yourself comments about our friendly service and great prices. Value, quality, and service. We hope to see you soon
---